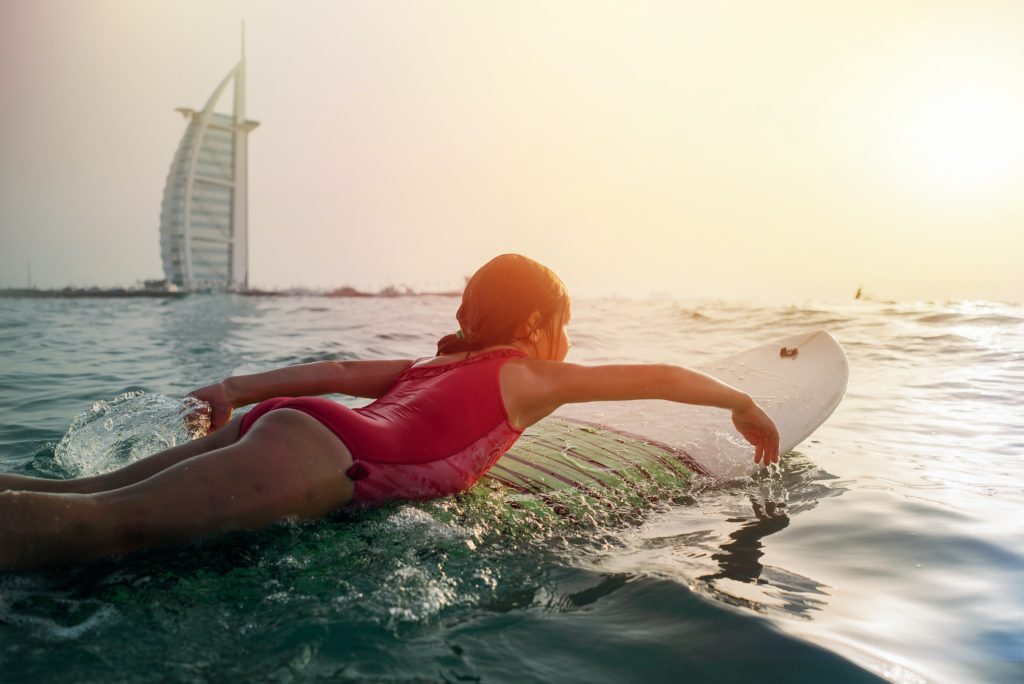 Several of us caught a cold at the end of the holidays, and my oldest, ten year old daughter had a fever and had to be home from school when we returned home.
Sick and tired
Soon she was back to her normal life of friends, school and dancing. But after a short while, she got another round, this time with a proper cold. Or was it gastroenteritis? I'm not sure, because this disease is usually spread in the autumn before Christmas, and colds usually don´t bother us. They are so common in a family of five with three children between four and ten. But it was strange, because my eldest has always had a very strong immune system. Has barely had school absence in her life. Now she seemed like a sponge to infections. One took the other. Still she did not get much attention from her mother, poor thing. Because I was both a busy mother, and a mother who never really worried about my children getting sick.
I therefore had a got fairly bad conscience when it dawned on me that my daughter was not really healthy between the infections either. She had had a more or less constant headache for a while, and was still "tired." We contacted the GP , and various tests were taken. Everything was normal.
Doubt
This is how it continued. More and more tiredness, more pain. Less school, less dancing, less friendship. Less joy. Constantly new visits to the doctor – no findings. It was a difficult winter and a bad spring, full of despair and uncertainty. How is it possible to be so sick without it showing anywhere? How is it possible that our child does not get help? Should she go to school or not? Dance or not? We had always been unsure if the dancing "talent group" was good for her. A very performance-oriented gang, with parents pushing in the background. We saw that she was stressed, that she did not feel good enough. But she wanted it so badly. The paediatrician she was referred to assured us that it is only good to dance as long as it is self-motivated.
We were relieved when the summer holidays came since she used to be a little better during the holidays. When her aunt and uncle got married, she was a smiling bridesmaid who took part in the dance until late at night. We will put fifth grade behind us, we said, and start afresh again in the sixth.
More suffering to come?
Sixth grade got even worse. Back at the paediatrician´s, we learn that they have found traces of mononucleosis. The word ME is mentioned at the end of the lesson. And something about rehabilitation, although that it is really for adults. No proper information, treatment, answers or solution. I was shocked. I was angry and terrified. That was when Dr. Google entered into our lives.
We have always had confidence in the health care system, and a general respect for the competence of others. But now we sat there, me and my husband, terrified and alone, while we waited for an examination at the hospital. Suddenly it was my damn duty to google, since no one could help us. It had taken too long. Our daughter had suffered enough.
Suddenly it was my damn duty to google, since no one could help us.
But on Google I found everything but solutions! There is more suffering waiting, said Dr. Google. It's going to get worse, she yelled. It's mysterious, chronic and you risk making your daughter worse if you push, said experienced ME parents. We were terrified. During the examination, the hospital doctor asked us to act as if she has ME. At the last appointment she was placed in a chair while white coats surrounded her. Low, friendly voices. "You just have to ask for breaks!" Got a coupon to use in the canteen. "Now, I feel sick now, Mom!" she said as we walked past the hair salon and library to eat shrimp baguette while we waited for the hospital class to continue. "Be careful," they said. «By all means not a full birthday party. Big events have to be very, very rare, because you can get really sick. Must ration the energy". "Most children do get well," they said, caringly. "But it takes a very long time." Treatment? What can we do? "She may be admitted to an institution, but it is really for those who are older. And there is no specific treatment". Possible rehabilitation stay we could talk about later, in a year's time, I think they said.
A year is an eternity for an 11-year old!
Is it dangerous to participate in stuff?! Talk about rubbing salt in my wounds! A year is an eternity for an 11-year old! It was an indescribable shock that she should be left to herself with her ailments. For every day, week, month that passes, sick children lose precious time they never get back. Children develop at lightning speed, friendships are replaced, friendships disappear. Every day was hell. Every morning started with her grimacing in pain. And this we were supposed to just look at?
Her father bought disability insurance. I read research reports and patient stories instead of doing what I was supposed to do at work. A nauseating, indescribable anxiety and fear had moved into my stomach. Into our home. The little brother, close to her age, suddenly shared nothing with her anymore. The little sister, six years younger, scratched at the closed door of her big sister´s room like an injured dog. The grown-ups shushed them, but were distant. They thought she was going to die. I poured all my despair into an Op-Ed for NRK, Norway´s national broadcaster ("My child withers", December 22, 2018).
Had to try everything
Much of what has happened and what I have thought is a mess to me. We have contacted equine therapists and dance therapists, acupuncturists and dieticians. She has received foot zone treatment. We took her to Croatia, where we were recommended a therapist. We bought an extra large, lovely bed for her, cooling face masks…you name it. We bought a cat, even though we as parents do not like cats. I have taken countless calls, analysed and searched. I snuck into a research conference for health professionals. Is there anything out there that can help, let me know about it!
We noticed that during the period where we followed the advice of the hospital and the ME association's parent forums on shielding, on monitoring symptoms and on rationing the energy, she only got worse.
While much of what we tried may sound crazy, it was not. We were fully aware that much of this probably would not help. That we most likely would throw money out the window and get disappointed. But we could not help but try. Although fear had moved in, there was fortunately still something in us that said that many of the stories and much of the advice did not rhyme. I knew how important it is to have regular sleep, to see daylight, and be in contact with other people. We noticed that during the period where we followed the advice of the hospital and the ME association's parent forums on shielding, on monitoring symptoms and on rationing the energy, she only got worse. We refused to accept that we could not do anything: She will recover, and we have no time to lose. We must look for tips and stories from those who have made it happen!
Credible explanations
We came across Recovery Norway´s website and I read several stories from those pages, and we also asked our daughter to read stories. Later, I also talked to one of the members who had recovered about, among other things, the long battle many have to fight on their way out. That was very important. I was consciously looking for things that could point in the direction of recovery.
During that search, we found stories about the Lightning Process. They really sounded too good to be true. I still got in touch and had coach Live Landmark on the phone shortly thereafter. After some processing, it became clear that my husband and I were going to sign up for a course, because she considered our daughter to be too young and not "ready". We ourselves were also a bit apprehensive after all the frightening warnings against these "commercial actors who exploit people in a desperate situation and often make them much worse".
During the course, we received credible explanations for what we thought was mysterious and incomprehensible. We were given concrete tools that can turn the situation around. I cried like a child because she understood what it is like to be a mother in such a situation. But I also got a clear message: Research shows that a mother can contribute to preventing recovery by focusing on symptoms. This means that the child's recovery can begin with change in us parents! We could probably have a normal Christmas, we were told!
Good feelings and mastery
The anxiety let go and we returned home with a whole new approach. Out with rationing of energy and monitoring symptoms, and in with good feelings and coping! It helped, but we struggled to reach our daughter. Live wondered if it was possible for us to make a change in everyday life, perhaps go away for a while, because it was clear that school created stress. Me, my daughter and a friend of hers went on vacation. We bathed and laughed, even though the symptoms were with us. Back home, it was still difficult to create the good feelings we had learned about. Our daughter was critical and confused since much of what we conveyed was the opposite of what she had so far been told by authorities in white coats. Besides, she was scared. She had experienced that she got worse from activity.
Christmas came and she was not well. Live supported and gave input, pulled me up out of the ditch when I was about to lose heart. I am eternally grateful for that. But my daughter was still sick, and I was impatient, disappointed, and tired that we had not come any further.
Catosenteret
Then I was contacted by Bård Fossli Jensen, a dedicated paediatrician who worked at the rehabilitation centre Catosenteret. He had read my Op-Ed in NRK. There they had experience with young ME patients! He said that I had too many roles, that this was the responsibility of the health service. I cried. That was exactly what I was desperately longing for: That a person with competence should say that I can be a mother, and that they should take care of the treatment.
She was admitted for four weeks. Met others in the same situation, was pushed and motivated. To me, it was like being at a spa. Someone else took responsibility, I wore slippers and served food on a tray. I let go of the impossible task it was to care for all three of my children in that situation. My daughter dropped out of school and the associated pressures and expectations. We drove the electric bed up and down, watched series and ate ice cream. My husband and the two youngest could breathe normally for the first time in a long time and live in a healthy home for a little while. After a while, us parents swapped roles.
I am eternally grateful for this stay as well, but I think there was far too little direct focus on the connections between head and body. I firmly believe that my child would have benefited greatly from learning about this directly, in order to better take responsibility for herself. My explanations, plans and initiatives were usually rejected.
The very best, concrete advice I received was that I should stop asking how she has felt when she came home from school, friends or other things.
The very best, concrete advice I received was that I should stop asking how she has felt when she came home from school, friends or other things. We had entered into an extremely draining dynamic where I only received complaints, no matter what I said or did. It seemed that my very existence caused her to lose the spark of life. It was indescribably painful. I asked both my husband and the staff there if I should move away from them. If I was the reason she did not get well. It's against a mother's instincts not to ask the children how they are doing, but it helped! She was readmitted a couple of months later, and we went a few steps further.
Recovery
Shortly afterwards, we made a new, big decision: We are taking a year in Spain! We thought progress was too slow, that she was stuck in her own patterns and patterns related to school and former friends. We thought that more sun and swimming would provide the good feelings she needed, and that a new and smaller school would make it easier to write a new story. We talked a lot about the possibility of introducing herself as healthy. The number of hours at school increased from eight to 25 a week. Live was still with us with input, comfort and pushing us. Now we also thought that our daughter could be ready for LP courses, and we signed up together with a mother and daughter we had become acquainted with during our stay at the Catosenteret. In January we flew to Norway to attend a course, and our daughter concluded that "now I understand what you have been trying to say, Mom." Shortly afterwards we went on a long journey with another family, and she kept up with the other kids.
Due to a full lockdown and high corona infection rates in Spain, we went home a little earlier than planned.
During this process, we were also followed by a journalist from NRK who told our story first in one program in December 2019 and then in another in February 2020. On the International CFS/ME Awareness Day, I wrote another Op-Ed ("Confessions from a modern mother", Dagsavisen. 14 May 2020).
Now my daughter has started middle school. She has full school days for the first time in 2.5 years. She is healthy from ME, and I am eternally grateful for the support we have received.
Continued challenges
But her quality of life is still not so good. She seems depressed, has no leisure activities and is almost never with friends outside of school. School is a struggle. That is: She has always done well in the different classes, but it is only duty and no joy. She does not cope with the many social and professional demands. She still has constant tension headaches, and just wants to be home without plans.
I would love to drag, motivate and push her the last distance. But I do not know how to do it. She was a child when she became ill, and now she's a teenager. New school. Puberty, insecurity and refurnishing the brain. She shares many of the challenges with other 13-year-olds. The difference is that she carries a trauma. She lost friends, schooling, dancing, self-esteem and security. Confidence in the health care system. She does not know who she is or what she can do. She has no friends she is confident in. She is too young to take responsibility herself. Too big for mom and dad to control her days anymore.
The difference is that she carries a trauma. She lost friends, schooling, dancing, self-esteem and security.
But we do not give up until she is completely back, even though it may look completely different where she arrives than where she was before.
And so, this is no story with a pure happy ending – not yet. We are past the ME era, and we have experienced many great victories, laughter and happy moments. But this is also the story of a struggle that continues. In this struggle, we have really needed to have someone who inspires, supports and walks with us. When I stop and look back, I see how far our daughter has come. And I feel an indescribable gratitude that we were helped in turning things around before she became as ill, for as long, as many others.
---
Two years later, Christmas 2022
My daughter is dancing again!
It's hard to describe how much it means. Not in an organized manner, but she dances when partying. With friends.
Those words, «party» and «friends», alså give me goosebumps. Many parents complain about their teenagers who just want to hang out with friends. I love it.
She thrives at school, and gets fantastic feedback both socially and academically.
Still, life is far from perfect. Many years of illness have left a deep mark, and she is currently not motivated to work systematically with what remains of "ME patterns". She is bored, young and more vulnerable than most.
But she knows much about what works for her: Diversions. Preferably pleasant things with people she enjoys spending time with. She also knows a lot about what triggers pain and fatigue: poor sleep, stress and worries.
Knowledge is power. In combination with a slightly more mature brain, I think she will accept more help and complete the last pieces of the puzzle.